I'm confident that this basil and cilantro chimichurri sauce is the answer for world peace. It's seriously that delectable! While world peace may not actually be possible you can serve this over any meat or as a dipping sauce and you will be in heaven! My recipe has a bit of a Vietnamese twist on the traditionally Argentinian chimichurri sauce which uses parsley and oregano. I mix it up with the basil and cilantro combo and the use of both red wine vinegar and rice vinegar along with garlic, green onions and a few other ingredients. It bright, fresh and delicious!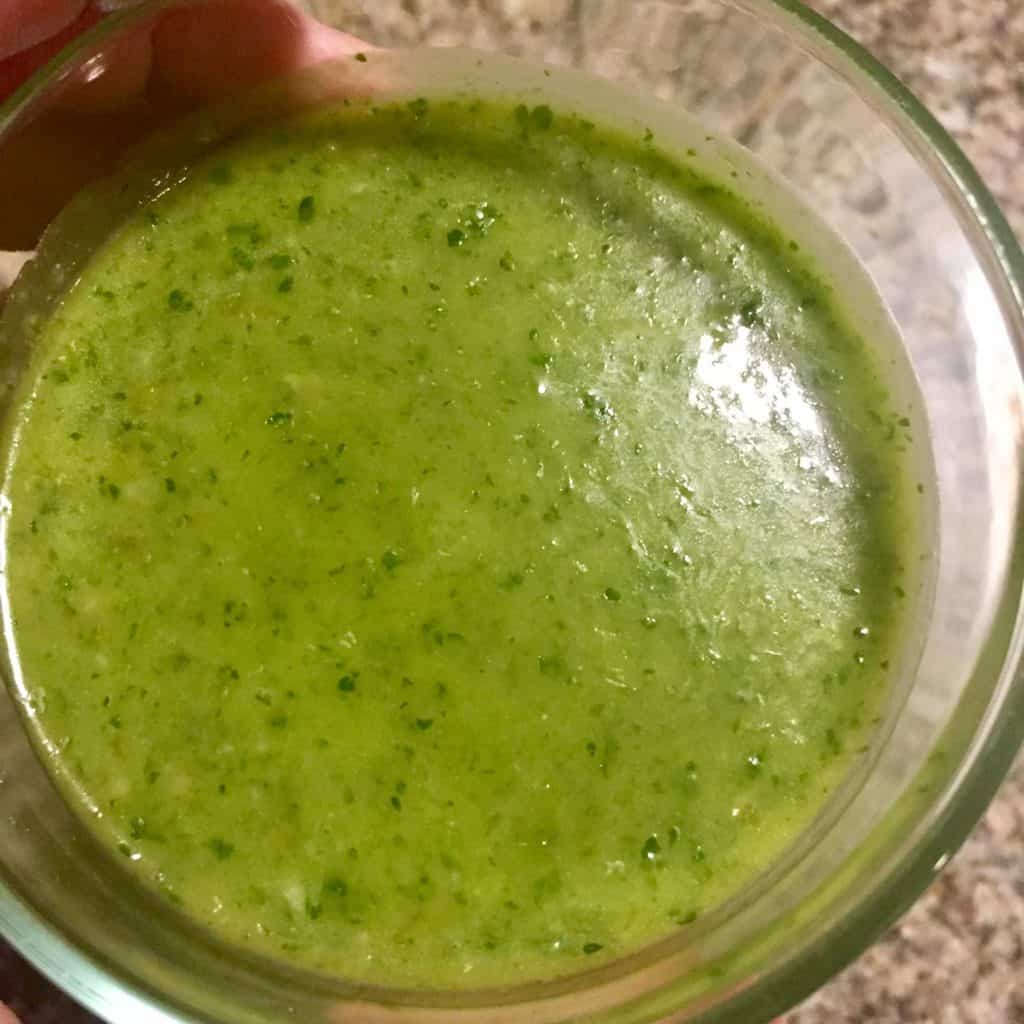 I serve my sauce over my steak and meat marinade
RECIPE HERE and rice.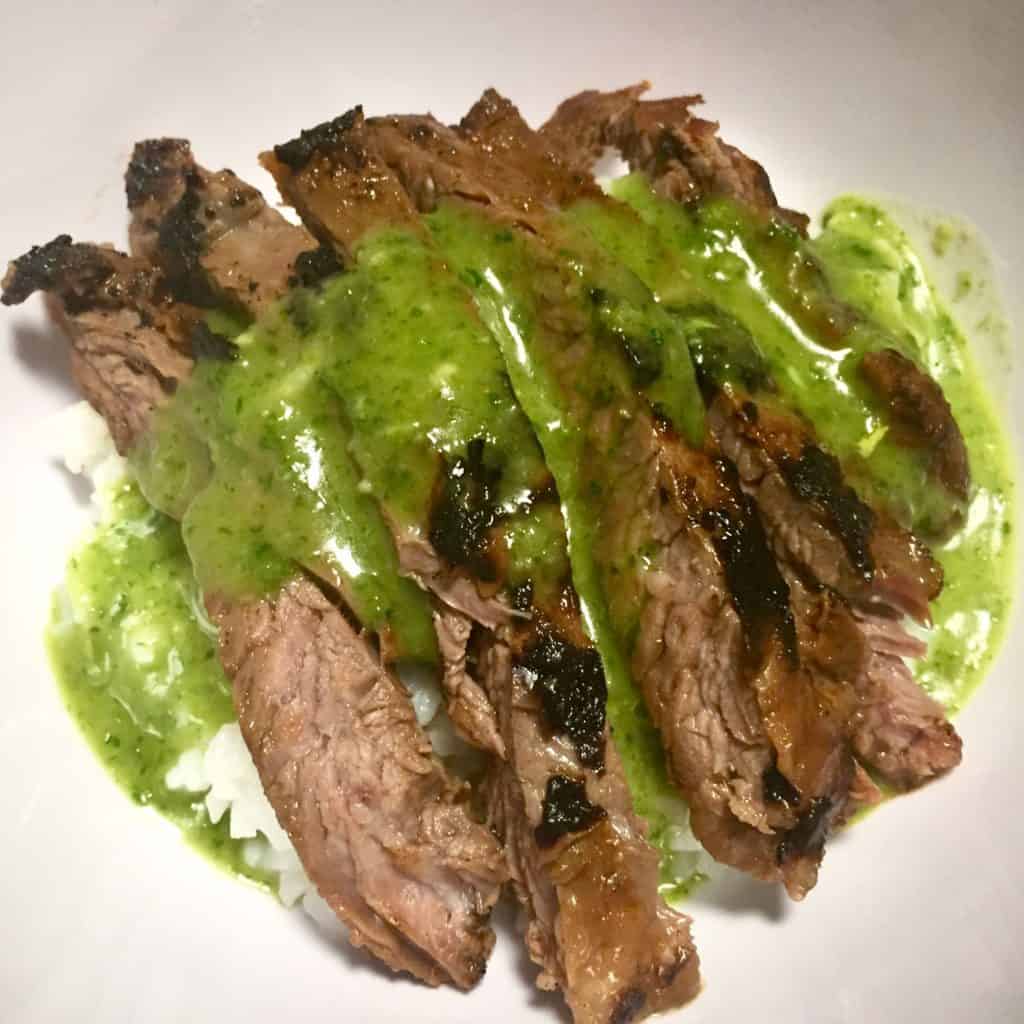 What you need to make basil and cilantro chimichurri sauce:
Makes ~2/3 cup of sauce
1/3 cup fresh basil – moderately packed into the measuring cup
1/2 cup cilantro – moderately packed into the measuring cup
1 teaspoon garlic
2 tablespoons red wine vinegar
1 tablespoon rice wine vinegar
1 green onion – bottom root and top 2 inches removed
2 tablespoons sugar
1/3 cup olive oil
1/2 teaspoon salt
Optional – red pepper flakes
Instructions
Add all ingredients to a blender or food processor and pulse a few times.
Serve over any grilled or baked meat.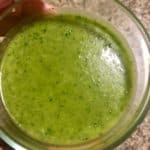 Print Recipe
Basil and Cilantro Chimichurri Sauce
Bright and flavorful chimichurri sauce made with basil and cilantro.
Ingredients
1/3

cup

fresh basil - moderately packed into the measuring cup

1/2

cup

cilantro - moderately packed into the measuring

1

teaspoon

garlic

2

tablespoons

red wine vinegar

1

tablespoon

rice wine vinegar

1

inches

green onion - bottom root and top 2removed

2

tablespoons

Sugar

1/3

cup

olive oil

1/2

teaspoon

Salt

Optional - red pepper flakes