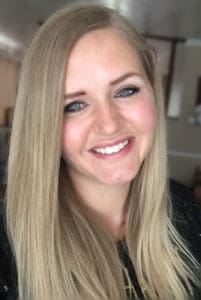 Hello! My name is Aryn. I am the creator behind Fly Peach Pie. A little about me. I have been cooking and baking almost every day for about 25 years. It's my passion and I am so happy I get to share it with others! I am a mother of four beautiful children. I am married to a handsome, ice cream loving, history studying, barbershop singing, technology nerd. Together we enjoy hiking and exploring the outdoors, ice cream dates (for real though my husband is obsessed), family walks, traveling and exploring the culture within our culture. We are believers in weekly mountain therapy, game nights where I am still the reigning champion at Battleship – much to my husbands dismay! (It's literally the only game I ever win him in) and just time spent together as a family makes us happy.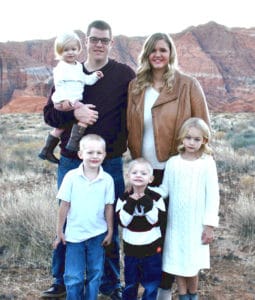 Why I love cooking and food so much?
I have loved cooking and baking since I was a little girl. I come from a long line of great cooks and also some that are remembered for their innovations (fried spaghetti and syrup anyone?) My dad's culinary mission was to help us try new things and open our eyes to other culture's foods and different flavors. Albeit sometimes they were really weird but we tried them and it cultivated a love for new cultures and new things. My mom was also great in the kitchen and made amazing Midwest style foods like Beef Stroganoff (one of my childhood favorites), Old Fashion Goulash and Shepard's pie. She was also known for some amazing desserts. Meal time was a big part of every day and we all were "encouraged" to help. That is where I learned all the basics.
I started creating on my own and started with giant smiley faced sugar cookies (think emojis before they were a thing) and progressed to any and everything I could get my hands on. When I was fifteen, I got my hands on a french cookbook and tried out a chocolate and caramel tart that used gelatin. Which at the time, was the closest thing to molecular gastronomy as I could get and I was so intrigued. I brought the tart to a family gathering and it disappeared within seconds and I could see the joy it brought to people as they "yummed" after each bite. That was it, the feeling! I was hooked! Making someone happy through something awesome and delicious I created was the best thing ever! I started studying food, techniques, knife skills, how things taste, why they taste good when mixed with other foods, how baking works and the science behind everything. I later studied a little nutrition in college and fell in love with the science part of it again.
I met my husband in college and he always "jokes" that he knew I was "the one" after I made him a home cooked meal with country style barbecue pork ribs, mashed potatoes, gravy and corn on the cobb. I remember spending my college weekly food budget so I could make him chicken cordon bleu in my tiny college apartment's kitchen, and being so mad at my roommates when they ate the last giant cinnamon roll before I could give it to him. Little did he know for the next 14 years he would become my very best test kitchen customer! We have added 4 little mouths to that test kitchen line up in the course of our journey and we adopted two rescue kittens named Leo and Mickey (ninja turtle fans for life).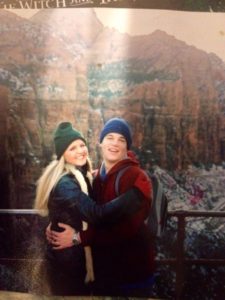 I love to cook for those I love and enjoy the challenge of adapting my recipes to meet the needs of those I'm entertaining. I have entertained a large variety of diets and also dietary restrictions, some include; plant based, vegan, dairy free, gluten free, paleo, keto, and my own personal blood sugar related issues to name a few. I want others to enjoy food that is insanely delicious and also fits in line with their lifestyle and bodily needs. Food should taste good, period! If it's healthy for you and makes you feel great too then that is the best of both worlds. That being said, I also believe in a good dessert and some great indulgences. Life should be enjoyed!